PREVENTISTRY
Creating smiles that last a lifetime by practising Preventistry.
At Albany Creek Dental we take a different approach to dentistry. We practice Preventistry – a holistic and preventative model of care that focuses on continued maintenance but minimally invasive dental work over a lifetime.
We strongly believe that good oral health care does not have to revolve around pain and discomfort. Our experience has taught us that starting from an early age and being consistent with regular check-ups helps patients to prevent major decay and minimise the need for invasive and expensive dental work.
As a patient of Albany Creek Dental, we ask you to treat going to the dentist like any other healthcare maintenance – like a physio, optometrist or even a hairdresser.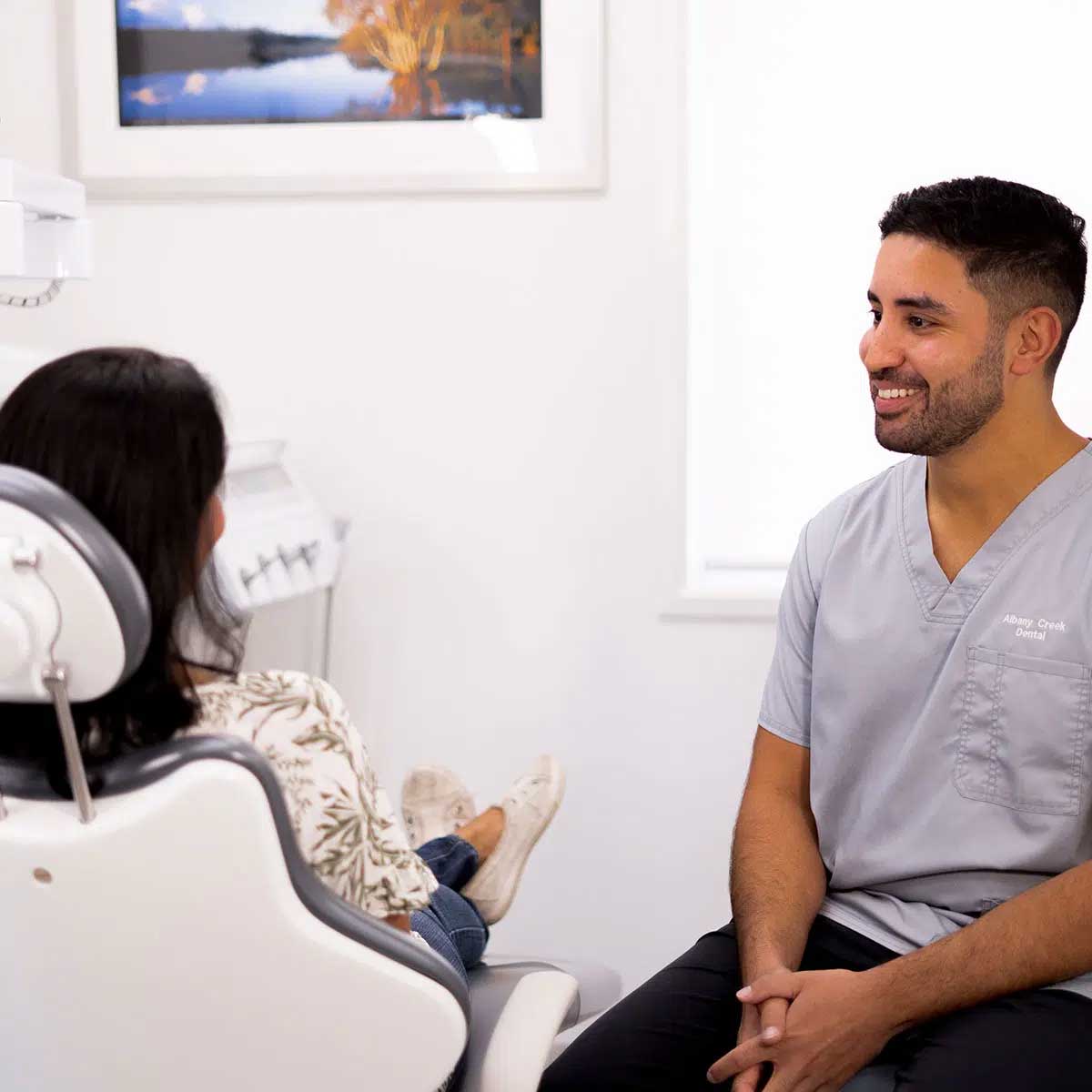 HOW PREVENTISTRY WORKS
Committed to empowering our patients with knowledge.
Moving away from the traditional drill and fill approach, we pride ourselves on creating personalised oral health care plans with our patients, that take their overall health and lifestyle in to account.
There is a direct connection between our oral and general health and at Albany Creek Dental we don't just treat your mouth, we see you as a whole person. Don't be surprised if you leave our practice after an appointment with recommendations for vitamins or changes to your diet!
We are committed to empowering our patients with knowledge and recommendations of treatment options to enable them to make the right decision for themselves and their families.
After all, we might be the experts in dental health but our patients are the experts of their own lives.
Opening Hours
Monday 8am - 7.30pm 
Tuesday and Wednesday 8am - 5.30pm
Thursday 9am - 7pm
Friday 8am - 2pm