Dr Harvey Sandhu

BDS (U.K)
Dr Harvey has been practising in the local area for nearly a decade and is known for his calm and assuring manner. He graduated from the University of Sheffield in 2012, and relocated from the UK to Queensland in 2014.
Dr Harvey has continued to refine his clinical skills, spending time working in Caloundra dental hospital before moving into private practice. Dr Harvey regularly attends courses and seminars to ensure he keeps up to date with current best practice and to increase his knowledge and expertise. This allows him to provide most dental services for his patients, reducing the need for specialist referrals.
He practices active listening with his patients ensuring he fully understands their needs, concerns and overall health to tailor treatment recommendations and options. He is empathetic, gentle and kind, always having his patients' best interests at heart.
His special interests include clear aligners, crown and bridge work and endodontics.
Dr David Stephenson

BDS
Dr David Stephenson completed a Bachelor of Dental Science at the University of Queensland in 1983. He further earned his certification for Ortho-postural breathing from Edge Cliff Breathing Well Respiratory Centre.
Dr David is a highly experienced and reputable dentist that has been serving the local community for nearly 30 years. Patients return time and again for Dr David's expert clinical skills and his wealth of knowledge on achieving optimal oral health.
With a deep appreciation for the connection between overall health and oral health Dr David has established a reputation amongst his patients, for creating custom preventative plans, which ensure his patients require minimal work over the years.
He is well versed in all aspects of general dentistry, with added experience and interests in implants, upper cervical spine whiplash trauma and upper airway resistance syndrome
Dr. David is currently on long term leave and may return periodically throughout the year.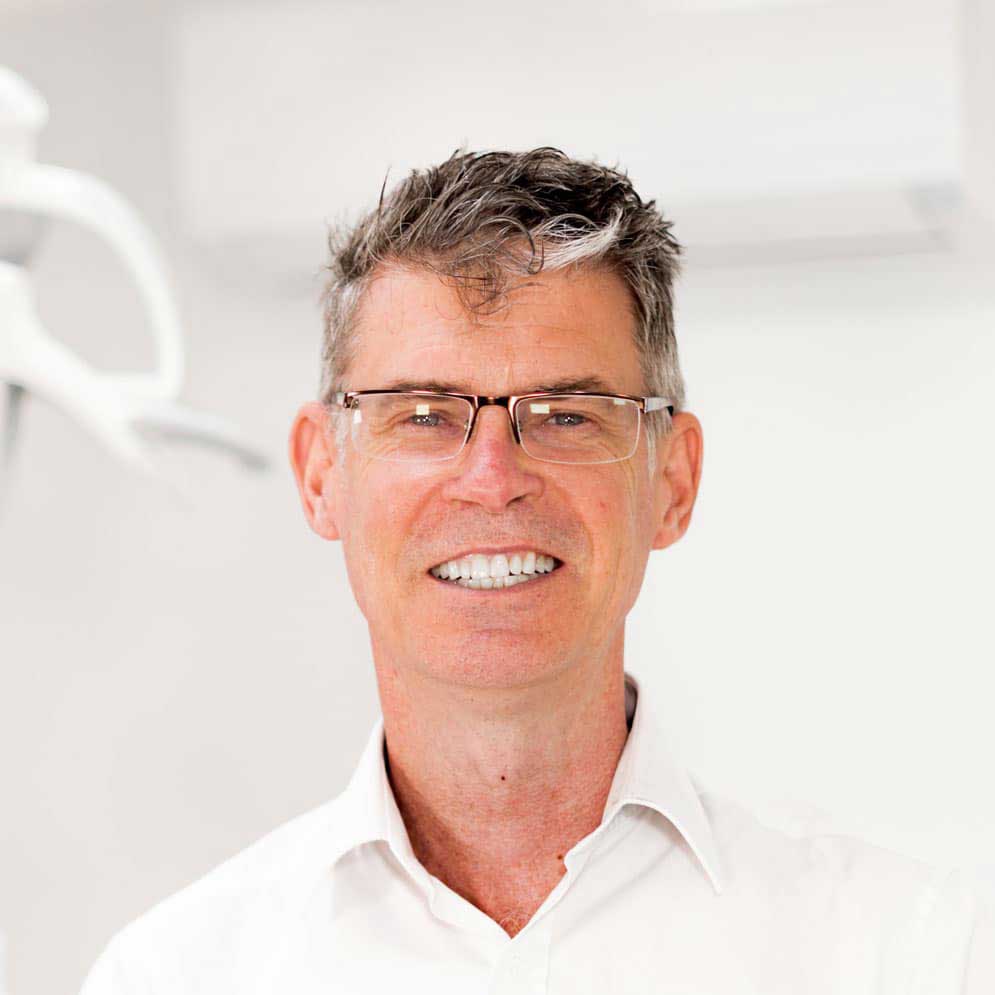 DR NISHA BARIA

BDS (U.K)
Dr Nisha Baria is an experienced family dentist that prides herself on creating a calm and reassuring environment for her patients.
Having recently moved from the UK, Dr Nisha is looking forward to establishing long term relationships with our patients to help keep their teeth healthy for life. After 15 years at her last practice in the UK Dr Nisha has witnessed firsthand the positive impact of preventative dentistry.
Dr Nisha trained at the renowned King's College in London and updates her clinical knowledge through regular CPD.
When she's not treating patients, Dr Nisha enjoys sewing and needle craft, cooking and walks around our beautiful city.
Dr Cathy WANG

BDS
Dr Cathy Wang, originally a Sydneysider, graduated with a Bachelor of Health Sciences in Dentistry and a Master of Dentistry from La Trobe University. After enduring many cold Victorian winters, she decided to move up to warmer Brisvegas to defrost!
She set her sights on being a dentist ever since she was a little girl after having a great time at her family dentist. This inspired her to share her positive experiences and ensure all her patients have the highest quality of care and comfort.  Dr Cathy enjoys seeing patients of all ages and finds it truly rewarding and fulfilling in developing long-term connections with her patients. Outside of dentistry, Dr Cathy loves to spend her time in the kitchen cooking up a storm. Otherwise, she is out and about checking out new restaurants. After eating her way through Sydney and Melbourne, she is keen to hear your recommendations on the best eats in Brisbane.  Cathy also has a great sense of humour and loves to retire after a long day of work to catch up on her comedy TV series.
Opening Hours
Monday 8am - 7.30pm (late night)
Tuesday and Wednesday 8am - 5.30pm
Thursday 9am - 7pm (late night)
Friday 8am - 2pm